Strines Clough
Strines Clough
Valley in Yorkshire
England
Where is
Strines Clough

?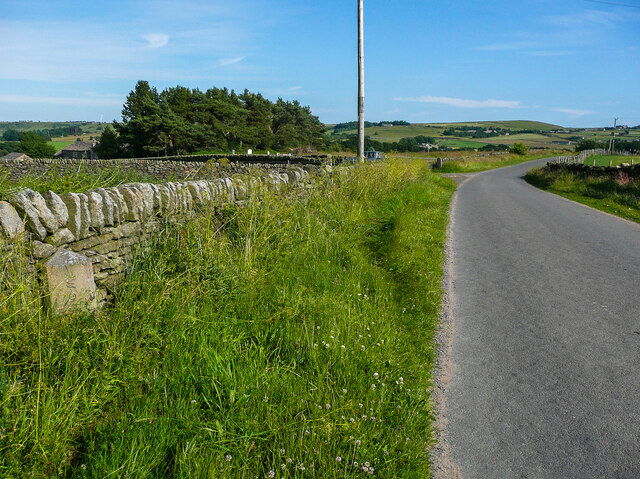 Strines Clough is a picturesque valley located in the county of Yorkshire, England. Situated in the north of the county, this stunning landscape is nestled within the Peak District National Park, offering visitors a glimpse of unspoiled natural beauty.

The valley is characterized by its lush greenery, rolling hills, and meandering streams. It stretches for approximately 7 kilometers, with the Strines Reservoir located at its upper end. The reservoir, built in the 1860s, not only adds to the charm of the valley but also serves as a vital water source for the surrounding areas.

Strines Clough is a haven for hikers and nature enthusiasts, with numerous walking trails that wind through the valley. These trails provide breathtaking views of the surrounding countryside, including the nearby Strines Moor and Kinder Scout, the highest point in the Peak District.

The valley is also home to a diverse range of flora and fauna. Rare species of birds, such as the peregrine falcon and the golden plover, can be spotted soaring above the hills. Wildflowers and heather adorn the landscape, adding bursts of color to the already stunning scenery.

For those seeking tranquility and a break from the hustle and bustle of city life, Strines Clough offers a peaceful retreat. The soothing sounds of the babbling streams and the gentle rustling of leaves create a serene atmosphere that is perfect for relaxation and contemplation.

In conclusion, Strines Clough is a breathtaking valley in Yorkshire, with its stunning natural beauty and tranquil ambiance making it a must-visit destination for nature lovers and outdoor enthusiasts.
Disclaimer: please note this database is maintained by volunteers and whilst we endeavour to do our best, we cannot guarantee the accuracy of the listing.
If you notice any errors or omissions in the listing, please let us know in the below.
Strines Clough Images
Images are sourced within 2km of 53.55026/-1.7661563 or Grid Reference SE1505. Thanks to Geograph Open Source API. All images are credited.
Strines Clough is located at Grid Ref: SE1505 (Lat: 53.55026, Lng: -1.7661563)
Division: West Riding
Unitary Authority: Kirklees
Police Authority: West Yorkshire
Leave your review of Strines Clough below (or comments, questions and feedback). You can also correct any listing errors or omissions.